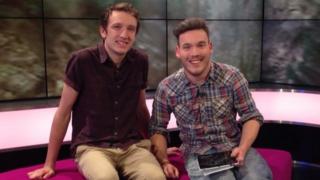 The man who ate ants to survive
A British man survived for eight nights trapped on a mountain in Turkey by eating insects and sheltering in a cave.
David Mackie, 21, from Nottinghamshire, and his two Dutch friends went missing after bad weather and flooding where they were walking.
They were found last Monday and taken by helicopter to hospital. He had no serious injuries.
David left for a day trip with two friends on 11 January, but they got lost in bad weather and were left without shelter until they found a cave to sleep in.
He spoke to Martin about his experience.
Watch more Newsround videos