A massive blizzard will dump up to 90cm of snow on the US north-east coast, the National Weather Service has warned.
New York's mayor said the storm could be the city's biggest ever, telling residents to "prepare for the worst".
Heavy snowfall is forecast for large parts of the north-east United States, closing many schools and offices.
More than 5,000 flights have already been cancelled because of the bad weather, according to the website FlightAware.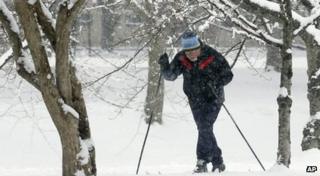 AP
The highest snowfall totals are expected along the 250-mile stretch of coast between Boston and New York.
Nearly 50 million people could see more than 30cm of snow in the storm.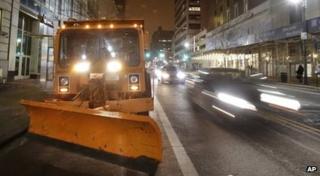 AP
Speaking on Sunday, New York City Mayor Bill de Blasio said "this could be the biggest snowstorm in the history of this city."
Some residents have already begun stocking up on food, water and other essential items.