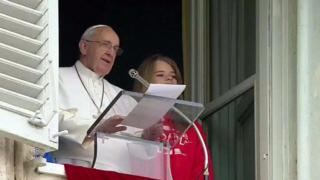 Thousands of balloons released for peace
Pope Francis has released colourful balloons at a ceremony in St Peter's Square in the Vatican to symbolise peace.
"Here's the balloons that mean, peace," said Pope Francis, who is the head of the Roman Catholic Church, when children in the square let go of their balloons.
Traditionally white doves are used, but last year they were attacked by a seagull and a crow.
Watch more Newsround videos