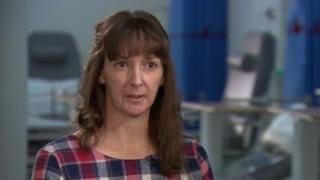 Ebola nurse makes full recovery
Nurse Pauline Cafferkey says she is "very happy to be alive" after making a full recovery from Ebola.
She caught the virus while working as a volunteer in Sierra Leone, west Africa.
It wasn't until she returned home to the UK that she was diagnosed with Ebola.
She was kept away from other people in a specialist unit at the Royal Free Hospital in London.
Nurse Cafferkey was given the all-clear and allowed home on 24 January.
In an interview with the BBC she described how weak the illness made her feel, and thanked hospital staff for saving her life.
She is the second British person to recover from Ebola during the current outbreak.
Watch more Newsround videos