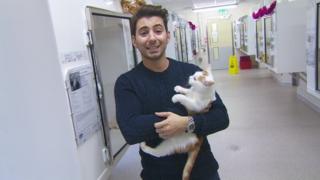 More dogs and cats left at rescue homes
The Royal Society for the Prevention of Cruelty to Animals says January is one of the worst times of year for pets.
It says dogs and cats are more likely to be dumped after Christmas once owners decide they can no longer look after them.
But there is a way that these pets can be helped - Ricky went to find out more.
Watch more Newsround videos