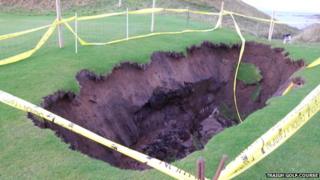 Traigh Golf Course
A large sinkhole has appeared on a golf course in Scotland.
The hole is three metres deep and as long as a minibus!
It was caused by heavy rain washing away a drain running under part of Traigh Golf Course, near Mallaig.
The golf club says repairing the damage will cost about £16,000.
At the moment the sinkhole has been fenced off so members can still enjoy the golf course.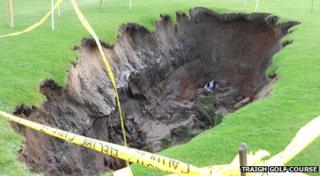 Traigh Golf Course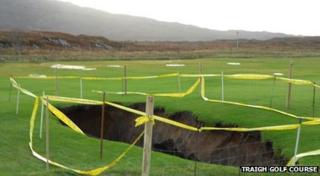 Traigh Golf Course
The club says it may have to raise thousands of pounds to help fix the damage.