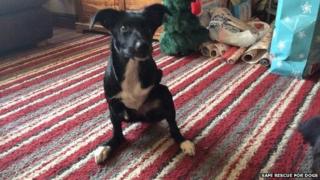 Safe Rescue for Dogs
This two-legged little puppy is often mistaken for a kangaroo, as she hops around her home town on her back legs.
Roo is a five-month-old puppy, who was born without one of her front legs, and lost her other front leg shortly after.
She was then adopted from a rescue centre by her new owners Nikki and Iain, and now lives in Northumberland.
Her owners say she is a very happy dog, and doesn't know any different to hopping around on her back legs.
Nikki said that people sometimes look twice, because Roo's hopping makes her look like a kangaroo!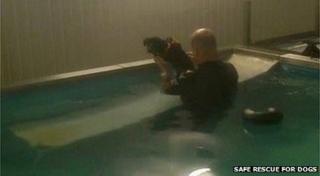 Safe Rescue for Dogs
Roo goes to weekly hydrotherapy sessions, where she gets to swim in a swimming pool to help relax her muscles and joints after all that hopping.