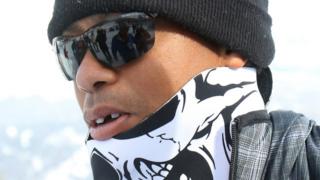 Tiger Woods has tooth knocked out
Golf star Tiger Woods has had a tooth knocked out after being hit in the face by a camera.
He was watching his girlfriend Lindsey Vonn secure her 63rd World Cup Alpine ski win, in Cortina d'Ampezzo, Italy.
Photographers had rushed to the awards podium and a video camera struck Tiger in the mouth.
Tiger's manager Mark Steinberg said: "Woods' tooth was knocked out by the incident."
Watch more Newsround videos