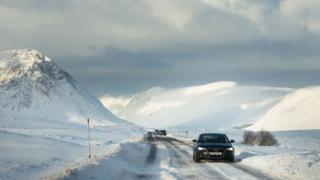 UK has coldest night of the winter
Weather forecasters say the UK's had its coldest night of the winter so far.
By 8am on Monday, temperatures had fallen to -12.2C in Loch Glascarnoch and Tulloch Bridge in the Highlands of Scotland.
In parts of County Down, Northern Ireland, temperatures dropped to -8C, and in Powys in Wales it was -6C.
Further around the country chilly temperatures of -3C have been recorded in Glasgow, Edinburgh, Manchester, Enniskillen and Exeter.
Watch more Newsround videos