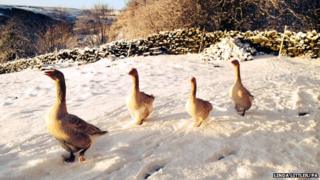 Linda Littler/PA
It's been the coldest night of the winter so far, with temperatures in the Highlands, in Scotland, falling to as low as -12C.
The Met Office has issued yellow 'be aware' warnings of snow and icy conditions for large parts of Scotland too.
You've been sending us pictures of what the weather is like where you are?
Your Pictures