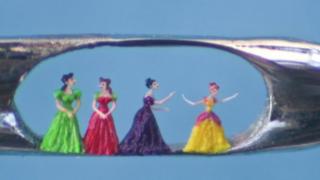 Tiny art sculptures go on display
The microscopic artwork by micro-sculptor Willard Wigan has gone on display at an exhibition in Birmingham for all eyes to see.
He creates tiny hand-carved sculptures inside the eyes of needles.
You can only see how amazing the artwork is under a magnifying glass.
Watch Ayshah's report...
Watch more Newsround videos