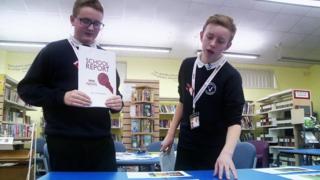 Kids go behind the scenes at FA Cup
Newsround is taking a look back at this week's FA Cup games.
With 7 midweek matches to enjoy there was a lot going on.
We sent 2 school reporters to Ipswich, to talk tactics with BBC football experts Mark Lawrenson and Steve Wilson ahead of the Ipswich and Southampton Game.
It might not have been a great night for Ipswich fans but our school reporters got some very good advice.
Watch more Newsround videos