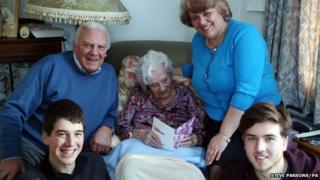 Steve Parsons/PA
The oldest person in Britain celebrates her 112th birthday today.
Gladys Hooper, from the Isle of Wight, is the UK's oldest person alive according to the Gerontology Research Group records.
Gladys, who has four grandchildren and six great grandchildren, was born in 1903 - the same year the Wright brothers invented the first aeroplane.
Talking about her long life, she said: "I have always lived a straight life, never done stupid things."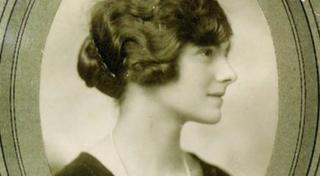 Family Handout
"I have never gone beyond the limit, always been active. I think always being active keeps you young." she added.
Members of Gladys's family travelled from across the UK and as far away as British Columbia, Canada, to be with her on her birthday.