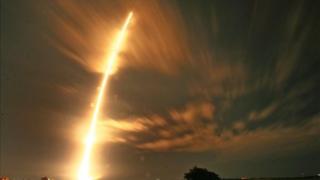 Africa's first space mission
The new space mission named 'Africa2Moon' is the first space mission to be launched in Africa.
The 'Africa2Moon' project is being made to inspire the youth of Africa to believe that "They Can Reach for the Moon".
Africa's population is the youngest among all the continents, with 50% of Africans being 19 years old or younger!
The foundation for space development hope to raise a minimum of £150,000 to help with phase one of the program.
Phase one is planned to run this year from now and up until November 2015.
Watch Ayshah's report to find out more.
Watch more Newsround videos