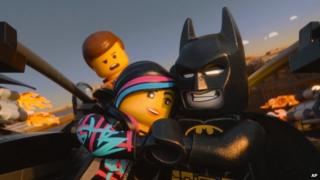 AP
It was the biggest film in UK cinemas last year and it made more than £300 million around the world.
But even with all this success The Lego Movie still didn't get a nomination for best animated film at this year's Oscars - the biggest awards in the world of showbiz.
Instead it was Big Hero 6, The Boxtrolls, How To Train Your Dragon 2, Song of the Sea and The Tale of the Princess Kaguya that were nominated.
It did pick up one nomination though: Everything is Awesome is up for the original song award.
The Oscars will be hosted by actor Neil Patrick Harris on Sunday 22 February in Hollywood, USA.