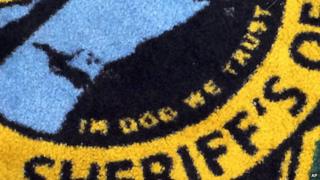 AP
Police in America have removed a rug from their office that read "In dog we trust".
The official motto of the United States is "In God we trust" - so someone got their spelling mixed up!
It's also the motto for the state of Florida, where the rug lay at the entrance to a sheriff's office for two months before the mistake was noticed.
The company that made the dodgy rug are now making a new one with the correct spelling on it.
There have been offers on social media from people who want to buy the old rug.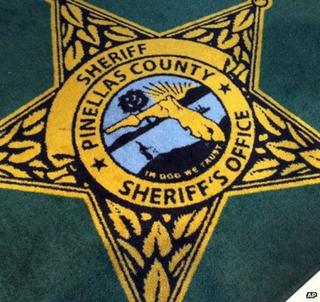 AP
"I'd buy or donate to a charity to get one," wrote one user.
"I'm a great dog person and really find that a rug like that would be wonderful for my dogs to have for beds," wrote another.
The sheriff's office hasn't yet said whether they'll sell the old rug...