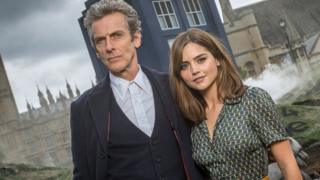 The twelfth Doctor has returned to Cardiff to film series 9 of Doctor Who.
Peter Capaldi was joined by Jenna Coleman to start work on two new episodes of the sci-fi show.
There were rumours that Jenna would leave the show in 2014.
But in last year's Christmas special it was confirmed that Jenna will appear in the show this year.
Doctor Who is expected to return to BBC One in the autumn.