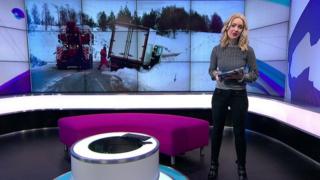 Snow and storms sweep across UK
Wintry weather is sweeping through parts of the UK and warnings of high winds for much of the west and north are still in place.
Snow fell on Tuesday and Wednesday, mostly across parts of Scotland and Northern Ireland.
More than 200 schools are closed across Scotland, Wales and Northern Ireland.
Watch more Newsround videos