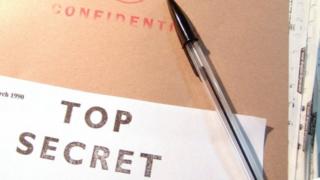 Your chance to go inside MI5 HQ
Do you dream of being a spy? Blue Peter is giving viewers the chance to become a CBBC Intelligence Officer, and go inside the headquarters of MI5 in London.
The job of MI5, the Security Service, is to protect the UK against any national security threats.
No TV show has ever been allowed through the doors of MI5 before.
Watch Hayley's report to find out more about MI5, and how you can get involved in this once-in-a-lifetime opportunity.
Remember to watch Blue Peter at 5.30pm tonight!
Watch more Newsround videos