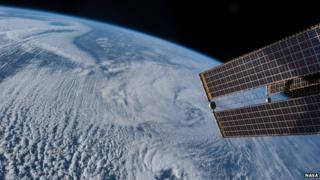 NASA
Russian cosmonauts and American astronauts are said to be safe after fears a dangerous substance had leaked on the International Space Station.
Russian officials said that "leak of harmful substances from the cooling system" forced the crew to seal off the American part of the station.
All six crew then moved into the Russian part of the space station.
Nasa officials couldn't say for sure that it was a leak but said that "the space station crew is safe".
Nasa said they suspect that it wasn't a leak after all and instead there was a problem with the sensor equipment.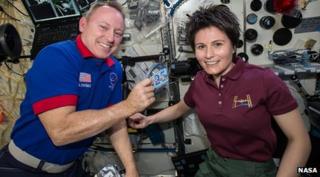 NASA
"We protected for the worst case scenario and isolated the crew in the Russian segment of the space station while the teams are evaluating the situation," said Nasa spokesman Bob Jacobs.
A kind of orbiting laboratory, the International Space Station has been in orbit for nearly 15 years and sees scientists from many different countries living on board.