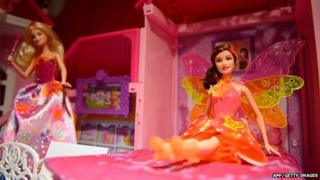 AFP/Getty Images
A government minister says boys should play with dolls, to make them more "nurturing and caring" later in life.
Equalities minister Jo Swinson says it could make boys more likely to get jobs caring for people when they grew up.
She said it was important to persuade more men to work in caring jobs because there could be a shortage of carers across the UK in the future.
She said playing with dolls would help children "get into those habits of care and nurture, and that being seen as something that is just as appropriate for boys as for girls".