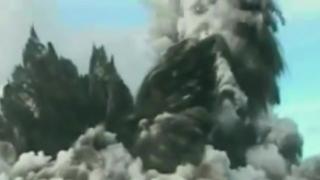 Underwater volcano disrupts flights
Flights to the island of Tonga have been cancelled after a volcano erupted, spewing ash into the sky.
Tonga is a small island in the Pacific Ocean, east of Australia.
Experts from New Zealand's GNS Science agency said volcanic activity had been recorded for a few weeks.
It's thought the volcano may have started under the ocean but erupted out of the water, creating a tiny new island.
Airlines hope they can carry on sending planes to Tonga on Wednesday, as long as the ash has cleared.
Watch more Newsround videos