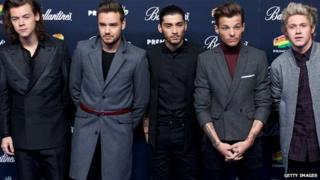 Getty Images
One Direction's manager is amongst dozens of top names from the entertainment world who want to stop people making huge amounts of money from reselling gig tickets online.
Tickets for popular events can sometimes go for double or triple their original price and leading figures from the world of sport, theatre and music think it's unfair.
They want the rules to be tougher to stop people from buying up all the tickets and then charging big money to fans by reselling them.