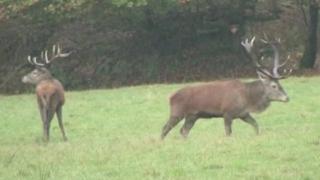 Protecting red deer in Devon
Special patrols have been set up on Exmoor, Devon, to protect wild red deer.
The animals are being targeted by poachers who want them for their meat and antlers, which can be sold for thousands of pounds.
But now police say new day and night time patrols are helping to keep the deer safe.
Watch Hayley's report to find out more about what is being done...
Watch more Newsround videos