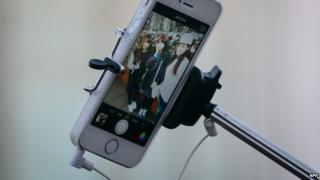 AFP
The North London football club Tottenham Hotspur have banned the 'selfie stick' in their stadium.
The extendable sticks are used with smartphones and cameras to capture a better selfie.
The sticks were banned already from games but after a complaint from a fan, the club has said they'll be confiscated if brought into the ground.
The first game with the ban in force was the 5-3 win against London rivals Chelsea.