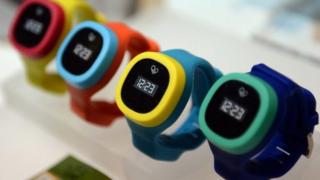 GPS watch tracks kids' movements
A watch that lets parents track where their kids are is being showcased in America at one of the largest tech events in the world, CES.
The HereO watch allows parents to track their child using a GPS system that links to a smartphone app.
Makers of the device are saying it is the smallest tracker of its kind.
HereO president, Daniel Ivesha, told the BBC's Rory Cellan-Jones how he got the idea.
Watch more Newsround videos