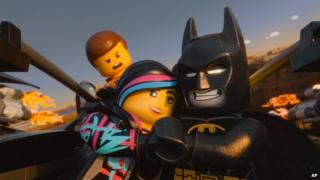 AP
The Lego Movie was 2014's highest-earning film in UK and Ireland cinemas.
It took the top spot having made more than £34million, part of the UK and Ireland's total box office takings of £1.1billion.
A close second was The Hobbit: The Battle of the Five Armies, which took £33m.
The lovable bear Paddington also hit the charts. It was the second biggest British film last year, taking £28m to date.
Despicable Me 2 took the top spot in 2013 with takings of £47.4m.