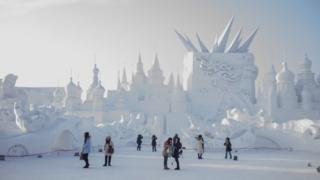 China's ice castles open to public
Some of the world's most amazing ice sculptures are on display at the International Ice and Snow Festival in Harbin, China.
Thousands of people from across the region have travelled to get a look at the unique creations, which include castles and famous buildings.
Check out the clip to see them for yourself!
Watch more Newsround videos