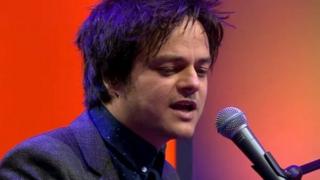 Jamie Cullum gives piano to school
A school in Wiltshire has received a very special musical gift - Jamie Cullum's very own grand piano.
Jamie had asked any school, community centre or good cause which wanted the gift to send in a submission.
The musician had toured around the world with this piano but says it's now going to a great home - Commonweal School in Swindon.
He says grand pianos are hard to come by but having the opportunity to play on one is really inspiring.
Watch more Newsround videos