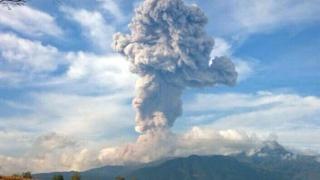 Mexican volcanoes erupted
Two volcanoes in Mexico are erupting with huge plumes of smoke and ash pouring out.
It's been reported that Popocatepetl volcano, in the south-east of Mexico City, has had 113 small eruptions in the last 24 hours.
Meanwhile around 300 miles away, the Volcano of Fire in Colima has had two eruptions.
Check out the clip to see the eruptions.
Watch more Newsround videos