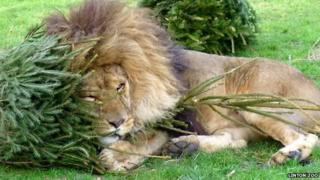 Linton Zoo
Lions at a zoo in Cambridgeshire have found a new use for old Christmas trees.
They been given the real trees to play with and have been enjoying rolling around with them.
Linton Zoological Gardens are also using some of the trees in their bio-burner to provide heating for the buildings.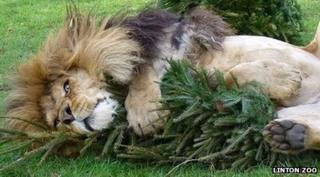 Linton Zoo
Manager Dawny Greenwood said: "They just love the trees, it gives them hours of fun."
People have been dropping off their trees and some companies have donated unsold ones.