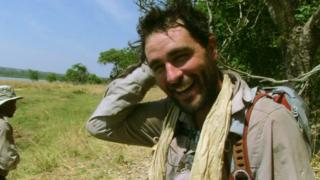 Walking along the world's longest river
The explorer Levison Wood is the first person to walk the length of the River Nile in Africa.
The Nile is the longest river in the world measuring more than 4,000 miles from beginning to end.
The river is longer than 55,000 football pitches lined up together in single file.
On the nine month journey walking the Nile, Levison travelled through jungles, deserts and war zones.
Speaking to the BBC, the former soldier described it as the hardest thing he had ever had to do.
PLEASE DO NOT PLAY IN OR NEXT TO ANY RIVERS NEAR YOU
Watch more Newsround videos