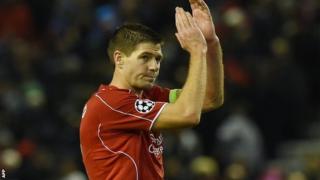 AFP
Liverpool captain Steven Gerrard has called his decision to leave the club "the toughest" of his life.
The 34-year-old, whose contract expires this summer, joined the Reds aged nine and has played 695 games in all competitions, scoring 180 goals.
"This has been the toughest decision of my life, one both me and my family have agonised over for a good deal of time," said the ex-England midfielder.
He added he would continue playing, but not in the Premier League.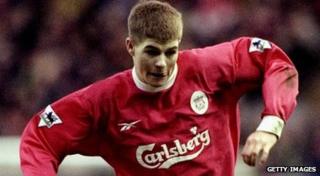 Getty Images
Steven is being linked with a move to Major League Soccer in the United States.
"My decision is completely based on my wish to experience something different in my career and life and I also want to make sure that I have no regrets when my playing career is eventually over," said Gerrard in a statement.
"From now until the last kick of the last game of the season, I will be as fully committed to the team as I ever have been and giving everything I have to help Liverpool win games."
Liverpool 'Legend'
Gerrard, born in the Merseyside village of Whiston, joined Liverpool's academy when he was nine years old, making his first-team debut as a substitute against Blackburn Rovers in November 1998.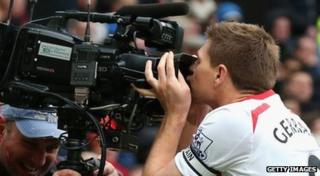 Getty Images
He led the club to the Champions League title in 2005, scoring his side's first goal as they came from three down to draw 3-3 against AC Milan and then win on penalties.
He has also won the Uefa Cup, two FA Cups, three League Cups, one Community Shield and two Uefa Super Cups, and earned 114 England caps before retiring after the World Cup.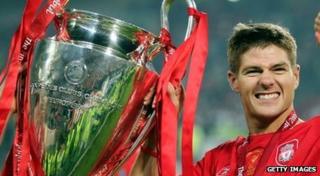 Getty Images
However, Steven did not manage to win a Premier League title during his time at the club - the only major club honour he is missing.
Liverpool manager Brendan Rodgers said: "It is almost an impossible task to find the words to appropriately sum up Steven Gerrard and his importance to Liverpool.
"This is an era where the word 'legend' is vastly overused, but in his case it actually doesn't do him justice."