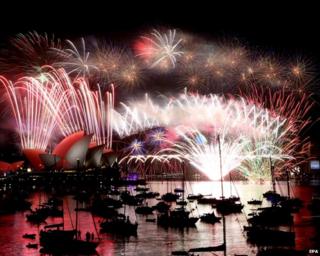 EPA
People across the globe are gathering to welcome in the new year, with New Zealand and Australia leading the celebrations.
A giant clock in Auckland's Sky Tower counted down the minutes until midnight (11.00am British time), when fireworks erupted.
Nearly 1.5 million people lined the shores of Sydney harbour in preparation for the city's famous firework display.
In Brazil, more than one million people will join the crowds on Rio de Janeiro's famous Copacabana beach, while Americans will watch the crystal ball lower as new year arrives over Times Square in New York City.
Reuters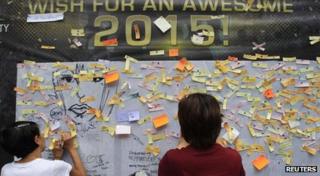 Reuters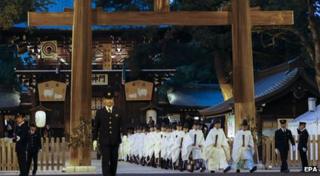 EPA