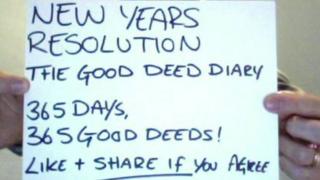 Kindness challenge almost complete
A 26-year-old man from Cheltenham, England, is just a few days away from completing a year-long challenge to keep his New Year's resolution.
Luke Cameron pledged to do 365 good deeds over 365 days, and his year of kindness has been attracting worldwide attention.
BBC reporter Jules Hyam went to meet him.
Watch more Newsround videos