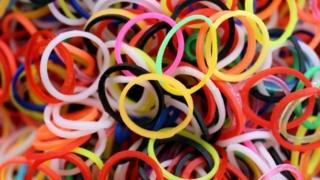 PA
Doctors have warned that loom bands could be dangerous, after a number of children got them stuck up their noses.
The colourful rubber bands have been one of this year's most popular toys, but they're small enough to be accidentally inhaled.
The Journal of Laryngology and Otology said doctors at one hospital saw it happen four times in one week.
Remember: Never put loom bands up your nose.
Dr Iain Bohler, a surgical registrar, said loom bands could be a lot of creative fun for children.
But he said parents should "supervise young children playing with loom bands, or any other toy or item with small parts".