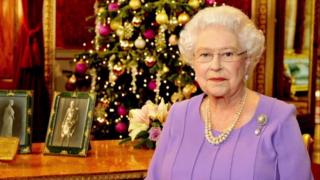 The Queen's broadcast was the most watched programme on Christmas Day.
TV viewing figures show that around eight million people watched The Queen deliver her yearly message.
Mrs Brown's Boys, EastEnders and Strictly Come Dancing also proved popular with viewers.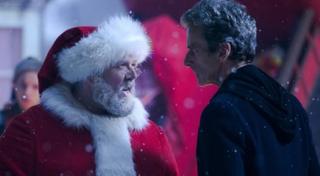 However, overall fewer people watched TV on Christmas Day compared to last year.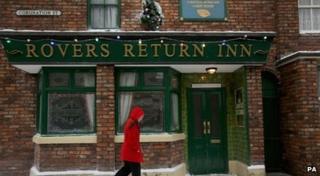 PA
It's thought that more families are watching programmes on-demand, using services like BBC iPlayer and Demand 5, which could explain the fall in viewing figures.
Christmas Day top ten for 2014
1. The Queen (BBC One and ITV) - 7.82 million
2. Mrs Brown's Boys Christmas Special (BBC One) - 7.61 million
3. EastEnders (BBC One) - 7.55 million
4. Strictly Come Dancing Christmas Special (BBC One) - 6.98 million
5. Call The Midwife (BBC One) - 6.83 million
6. Miranda (BBC One) - 6.67 million
7. Coronation Street (ITV) - 6.41 million
8. Doctor Who (BBC One) - 6.34 million
9. Emmerdale (ITV) - 5.53 million
10. Downton Abbey (ITV) - 5.52 million
Source: Broadcasters' Audience Research Board (BARB)