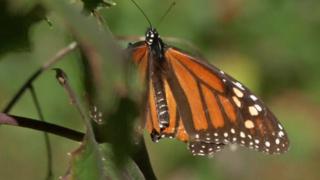 Butterfly millions arrive in Mexico
Mexico has welcomed some guests just in time for Christmas - millions of monarch butterflies.
They've touched down in the Oyamel Fir forest in Mexico as part of their yearly migration from parts of the US and Canada.
The butterflies have been taking up lots of space, but the numbers making the trip has fallen in recent years.
Scientists from Mexico, the US and Canada have all been working to try and find ways to help, like introducing organic fertiliser in the forest.
Watch more Newsround videos