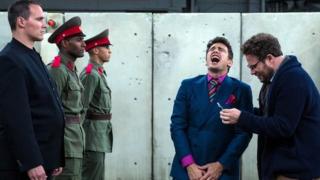 Stars upset at Sony film cancellation
Lots of Hollywood's biggest film stars have reacted quite angrily to Sony's decision to cancel the release of the film, The Interview.
Night at the Museum actor Ben Stiller tweeted: "Really hard to believe this is the response to a threat to freedom of expression here in America."
Despicable Me star, Steve Carell, said it was a "sad day for creative expression".
Well, the BBC's Entertainment reporter Colin Paterson has been looking into the story all day and explains just why so many big names are so annoyed.
Watch more Newsround videos