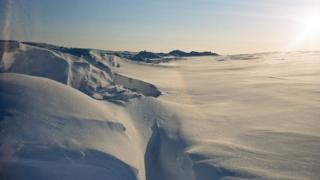 The row over who owns a part of the North Pole has been going on for a while, but now Denmark is claiming it belongs to them.
They say that Greenland, a territory that belongs to Denmark, is connected to an underwater mountain range beneath the North Pole and means they should own it.
Russia and Canada have already previously claimed that the area in the Arctic belongs to them.
All three countries want control because there's potentially huge amounts of oil and energy underneath the Arctic sea.
A United Nations panel will now decide on the dispute.