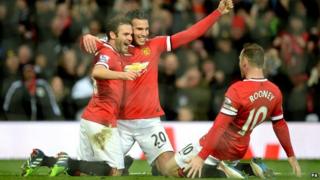 PA
Manchester United beat Liverpool 3-0 in the Premier League on Sunday.
Goals from Wayne Rooney, Juan Mata, and Robin van Persie secured the win.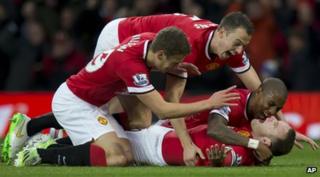 AP
The man of the match went to United goalkeeper David De Gea, who managed to make several saves.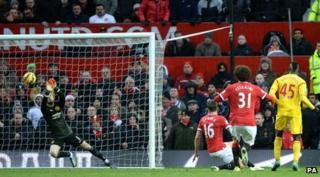 PA
The loss puts more pressure on Liverpool manager Brendan Rodgers, whose side has slipped to 10th in the table and were knocked out of the Champions League last week.