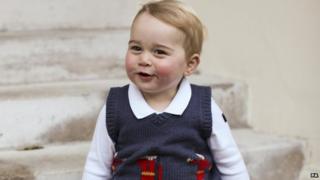 PA
The Duke and Duchess of Cambridge have revealed three Christmas photographs of Prince George.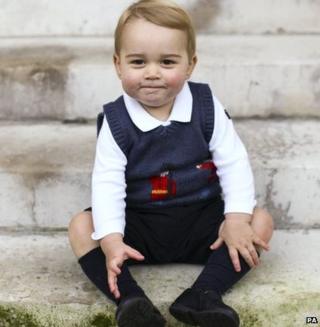 PA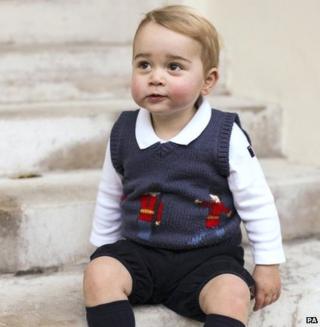 PA
The pictures were taken in late November and show the prince in a courtyard at Kensington Palace.
The young Prince is now almost 17 months old.
The shots of the prince were taken by Ed Lane Fox who works for Prince Harry and is also a photographer.
BBC royal reporter Peter Hunt said one reason Prince William and Catherine have shared the photos is to say thank you to the media.
The couple is pleased that unofficial pictures of Prince George, taken by paparazzi photographers, have not been published.
They want Prince George to grow up without newspapers and television cameras intruding on his life.