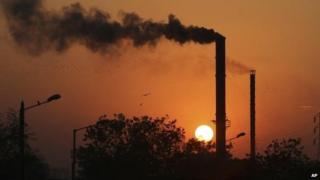 AP
Countries from all over the world have reached an agreement on how to limit the effects of climate change in the future.
Leaders from 195 countries have been meeting in Peru, in South America, for two weeks.
They were trying to agree on plans and targets that each country would have to meet to reduce the amount of harmful gases it produces, and the amount energy it uses.
There were disagreements between richer and poorer countries at the summit about whether all nations should have the same targets.
Negotiators have now come up with a plan for countries to make their own pledges, which will be submitted at another conference next year.
Environmental groups have criticised the deal saying it weakens international climate rules.