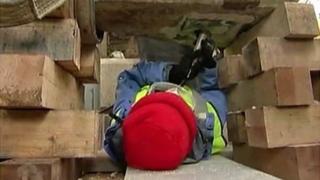 200-year-old time capsule recovered
A time capsule that was sealed in 1795 has been recovered from a building in Massachusetts in the United States.
It's thought to contain a collection of old coins, an engraved silver plate and newspapers.
The time capsule was sealed inside a granite block which was part of the building.
It's been taken to the Museum Of Fine Arts to be x-rayed before it is opened.
Watch more Newsround videos