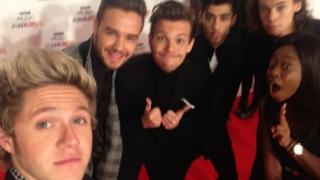 One Direction's highlights of 2014
One Direction are the biggest band in the world and they have a lot to be happy about.
2014 saw them pick up another number 1 album and release more chart-topping singles.
But what was their highlight of the last 12 months.
Ayshah caught up with the boys on the red carpet at the BBC Music Awards to find out.
Watch more Newsround videos