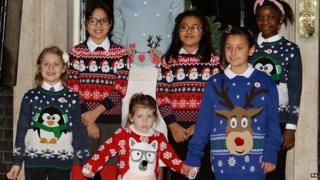 PA
Christmas jumpers were once only thought stylish by knitting-needle holding grannies.
Now they're the coolest festive clobber around and we want you to show us yours.
Thanks for sending your amazing jumpers. Sorry we couldn't use all your pics but have a look to see who made it into our gallery!