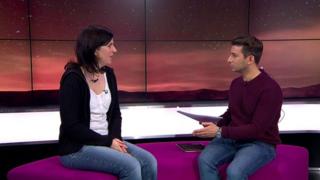 Spectacular meteor shower on its way
You'll want to get your eyes to the skies this weekend to catch a glimpse of the UK's most spectacular meteor shower.
They're called the Geminids. They look a bit like this and they happen about the same time every year.
Astronomers say the best time to see them this year is on Saturday night.
That's when more than 50 shooting stars might be visible every hour.
Dr Sarah Crowther from the University of Manchester came into the studio to tell us more about this amazing space sensation and how we can catch it.
Watch more Newsround videos