Jessica Ennis-Hill became of the biggest stars of the London 2012 Olympics when she won the heptathlon title.
Since then, she has got married, had her first child and took a break from the sport.
But now she's back and looking to compete amongst the best athletes in the world.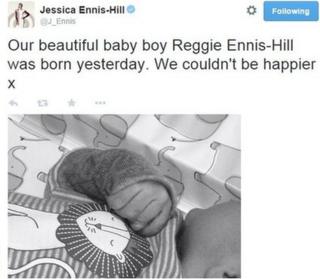 @J_Ennis
Jess spoke to the BBC about how her life and career have changed since she became a mother with the birth of son Reggie in July.
The 28-year-old also gave her view on domestic rival Katarina Johnson-Thompson, who is returning to action after a foot injury.