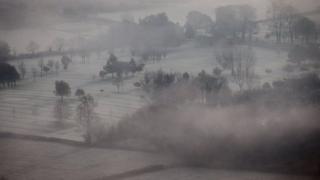 What is a "weather bomb"?
Severe gale force winds and massive waves are set to hit many parts of the UK in the next couple of days.
Some of Tuesday's newspapers are talking about something called a "weather bomb" - but don't worry, this isn't as scary as it sounds.
But it does mean things are going to get pretty blustery, so we got BBC weather presenter Simon King on the Newsround sofa to tell us more.
Watch more Newsround videos