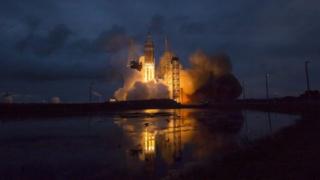 Top space moments of 2014
This year has been quite a year for space exploration.
From the historic Rosetta mission of landing on a comet, to the test flights that could take humans to Mars, it's all been happening in 2014.
We've put together just some of the highlights. Check it out.
Watch more Newsround videos